artist Darko TOPALSKI

Born in Novi Sad, Serbia, May 21. 1976.

Darko Topalski is an award-winning painter, full-time professional artist, classical realist painter.
Graduated at the "Academy of Classical Painting" in Sremska Kamenica, Serbia.  

Topalski has concentrated his artistic achievement working with different art mediums, mostly in oils, being in a constant quest for further development of his painting and drawing skills.

His work is widely collected both nationally and internationally and may be found in numerous private and corporate collections all aroud the world, from USA, UK, France, Germany, Italy, Netherlands, Spain, Belgium, Japan, Ireland, Canada, Russia, Hong Kong, Sweden, Slovakia, Mexico, Serbia, Montenegro,…


With this, his personal art website www.topalski.com, he is showcasing his artworks online since 2004!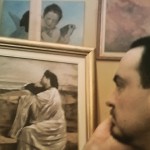 2002. Launched first personal art website
2003. Gallery Art-Domain, Mallorca-Spain
2004. Personal art website at this address (www.TOPALSKI.com)
2004. L' Aigle de Nice- Grand Prix International d'Arts Plastiques in Nice-France… Prize of Roquebrune Cap Martin for the oil on canvas"The Final Gathering"
2005. Gallery Van Gogh, Novi Sad, Serbia
2006. Gallery Maravić, Novi Sad, Serbia
2006. Text about Topalski in newspapers "Gradjanski List"
2006. Who's Who (100 contemporary artists book by the Artdomain)
2006-2010 Art works presented at numerous online galleries and spaces
2010. Painted and sold more than 80 artworks (oil paintings)
2011. Besides new paintings, presented complete new website www.topalski.com as well as other website projects & developments
2012. New Paintings and Websites
2013. Exhibition "Tesla in Honor" City Gallery, Užice, Serbia (Užice, Gradska Galerija, izložba "Tesli u čast")
2013. Grant at the Academy of Classical Painting (AKS, Sremska Kamenica, Serbia)
2013.Exhibition "Njegos in Honor"  Euro Centar Gallery, Belgrade, Serbia (Beograd, Galerija Euro Centar, izložba "Njegošu u čast")
2013. Exhibition "Njegos in Honor" , Knjaževac, Serbia (Knjževac,  izložba "Njegošu u čast")
2013. Semestral Exhibition at the Academy (AKS, Sremska Kamenica, Serbia)
2014. Exhibition at the Academy (AKS, Sremska Kamenica, Serbia)
2014. Commissioned Portrait of scientist Mihajlo Pupin (Michael I. Pupin) read more here
2014. Commissioned Portrait of actor Karl Malden
2014. Topalski arts website www.topalski.com with brand new look and optimized for mobile devices
2015. Semestral Exhibition at the Academy (AKS, Sremska Kamenica, Serbia)
2016., January, Semestral Exhibition at the Academy (AKS, Sremska Kamenica, Serbia)
2016., May – Manifestation "Night of the Museums" exhibition of old masters copies at the "Pavle Beljanski Memorial", Novi Sad, Serbia
2016., May – Manifestation "Night of the Museums" live painting of copy of Vidosava Kovacevic painting "Head of an old man" at the "Pavle Beljanski Memorial", Novi Sad, Serbia
2016. June 9. … Final Semestral Exhibition at the Academy (AKS, Sremska Kamenica, Serbia)
June 9. 2016. PRIZE OF THE ACADEMY OF CLASSICAL PAINTINGS

Commissioned Painting for the Embassy of the United States of America – Copy of the P. Doborovic painting "Figure"
2017. Collective exhibition at the Museum of modern arts, Novi Sad, Serbia
2017. October 23 – November 6 – Collective exhibition Mala grafika Novi Sad 2017. La Vista gallery
2018. July – Graduated at the Classical art Academy (with average score 9.68)
Start with online auctions at the JASPER52/LiveAuctioneers (https://jasper52.liveauctioneers.com/seller/65309/)
2019. June – Art colony "Kremna"
2019. July – 21. Art colony "Sovljak" (July 19.-26. 2019.)
2019. July – Art colony "Sovljak" – Prize for the "Best dealer of fine art paintings"
2019. July 28. Member of "ESNAF" art society

2019. August– Art colony "Kremna" – Collective exhibition (at local School, Kremna, Serbia)
2019. September 3. – Collective exhibition of "ESNAF" art society (Lazar Vozarević gallery, Sremska Mitrovica, Serbia)
2019. November – Art colony "Sovljak" – Collective exhibition (Town Hall, Bogatic, Serbia)
2020. February 5. – Collective exhibition of "ESNAF" art society ("Krug" gallery, Becej, Serbia)
Art Memberships & Affiliations
Social Networks:
Owner of:
---
Awards for the ArtWorks
2019. Art colony "Sovljak 2019" – Prize for the "Best dealer of fine art paintings"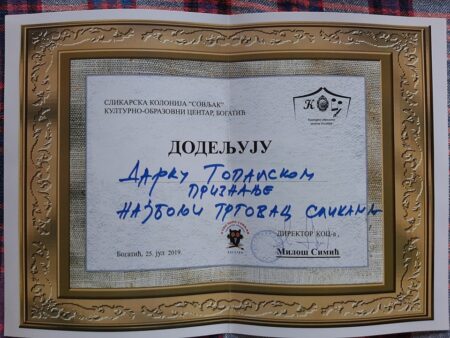 2016. PRIZE OF THE ACADEMY OF CLASSICAL PAINTINGS for the Best student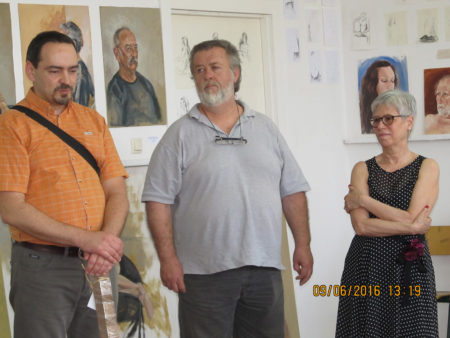 2014. PRIZE of Roquebrune Cap Martin
At L'AIGLE DE NICE 2004 (16eme annee)
Grand Prix International d'Arts Plastiques from november 2nd to16th 2004. in Nice-France, Prize for the Oil on Canvas "The Final Gathering"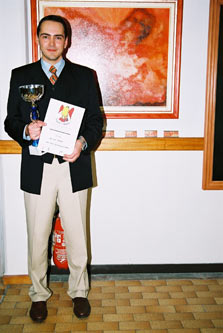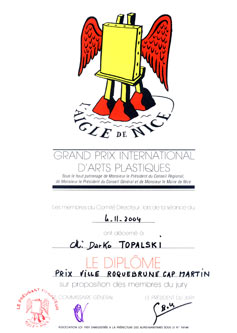 Awards for the previous Website:




---
High online rank for this fine art website
Everything here was done by the artist TOPALSKI , website coding, optimization, paintings, artworks, photos, etc.
…and this website is at the top at GOOGLE.com or GOOGLE IMAGES for fine art search terms such as:
latest fine art paintings
oil fine art
paintings fine art
fine art painting gallery
fine art paintings
painting fine art
fine art painting

fine art gallery serbia
fine artist serbia
Serbian fine artist painter