A Flyby – Figurative Oil Painting
Oil Painting on Canvas
by artist Darko Topalski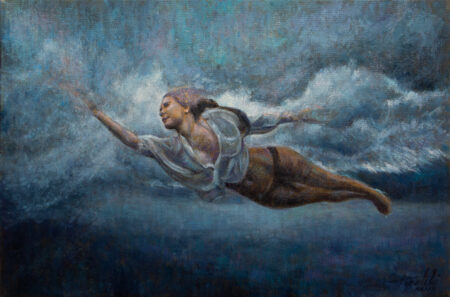 Name: A Flyby
Medium: Oil on Canvas
Size: ±12x18in (30X45cm)
Year: 2022
Signed: Yes
Available: YES!
Wonderful painting with many glazing layers, had the idea to make it almost unreal, misty, mysterious, like a dream,… Probably closest description of this painting would that feeling that you have when you dream of flying through air like a Superman

I provide a signed certificate of authenticity.
Don't miss the opportunity to own this exceptional original artwork!