Captain – Oil Painting
Fine Art Oil Painting on MDF
by artist Darko Topalski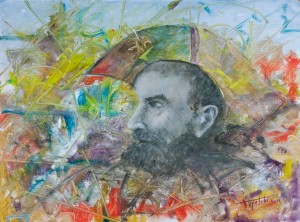 Name: Captain
Medium: Oil
Support: Masonite (MDF Board)
Size: 40X30cm
(inch): 16″X12″
Year: 2012
Signed: Yes
Condition: Excellent
Available: NO!
Incoming search terms:
artist paintings sizes
oil paintings of captains
Related Paintings:
100% Hand Painted Artwork - Original Fine Art Paintings for Sale
Each and Every painting presented here is 100% Hand Painted Artwork signed by Award winning fine artist, painter - Darko Topalski, on professionally prepared art surface with high quality colors and art materials! For past three years I've sold more than 300 original paintings... and the story goes on...

Please visit my Online Contemporary Art Gallery ConteArt.com ...You will find a wide selection of affordable original artworks available for sale including oil paintings, watercolor paintings, drawings,…
art-is-T - Topalski fine arts
Rediscovering fine art - Old master secrets and finest art techniques...
ConteArt.com Contemporary Art Gallery
KEEP IN TOUCH
…if you like and can, please consider donating
About the Artist Topalski
Topalski Darko is an award-winning painter, full-time professional artist, photographer, designer,... His work is widely collected both nationally and internationally and may be found in numerous private and corporate collections.
ORIGINAL PAINTINGS by Topalski at eBay
Recommended
Preporuke:
Archives
d.t.- OFFICIAL USA REPRESENTATIVE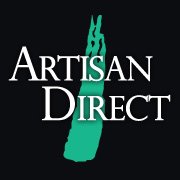 Topalski fine Arts-Paintings
High online rank for this fine art website
by TOPALSKI was done everything here... art, website, paintings, artworks, photos... at GOOGLE.com for fine art serch terms:
latest fine art paintings
oil fine art
artworks paintings
painting fine art
fine art gallery serbia
fine artist serbia
paintings fine art
paintings website
fine art painting gallery
fine art websites
fine paintings for sale
fine art paintings
fine art painting
watercolor fine art
Serbian Art Gallery
Serbian fine artist painter
Serbian Artists painters
Popular Fine Art Terms
nikola tesla
,
pejsaz
,
painting
,
draza mihajlovic
,
oil paintings on canvas
,
mountain paintings
,
oldnanny
,
art gallery paintings
,
the country
,
Mountain Painting
Recent Fine Art Terms
charcoal art named dream
,
mountain paintings
,
how to paint mountains
,
rafael angel
,
mountain oil paintings with tepees
,
oil painting art
,
www old nanny com
,
river painting
,
angel famous paintings
,
oil canvas paintings
Fine Art Paintings
Topalski fine Arts, fine paintings for sale, fine art paintings, paintings fine art, fine art painting, fine art painting gallery, paintings website, oil fine art, painting fine art, artworks paintings, watercolor fine art