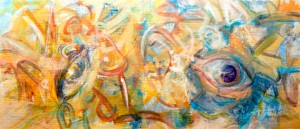 At the beginning I'd like to thank my family for the support, and also some buyers…
Buyers from Belgrade, Milan Brkljach, Teodora and Sale Vasiljevich, Danica Danichica Smiljanich
and from Nish, Aleksandar Rakich. Thank you all for your nice words, support and passion for arts. Without you I wouldn't do what I'm planning next! … and here's something for You 😀
Also a big THANK YOU to each and every other buyer!
Last year I sold more than 80 artworks. Most of them were, in fact, working practice and experiments with brushes, composition, color, mediums,…
What is the problem with art?
The most important is what you think or feel as an artist, and whether you are honest about this sacred skill. It's not enough to have that in you, or if you know you can paint, you need to show, you need to do this, to do that… and the other will start believing; and when you have sold and you keep with selling, most will start to appreciate your work. At start, it is important to know what you would like to make out of your skills, your blank canvas and clean brushes, NOT  how much you'd like to sell for! Quality works will always have spectators, public and buyers!
Now is the time for some serious work! In addition to some studies of old masters (W.A. Bouguereau, Alexandre Cabanel, Raphael and Serbian master Uros Predic and his painting "Kosovo Maiden"), I'm planning to paint some serious and realistic landscapes (they'll be here soon, or sooner than some thinks).