dt. Plans and Future development
At the moment I'm working on several art and non-art related projects. Besides wonderful new oil paintings, I have plans to develop several non-art related, someone would say "profitable niches".
The best way to crate art is when you are free… In modern world, when you have family, it means when you don't have to worry about bills, loans,… or how to pay for basics.
Since I'm still self represented artist, I've decided to take a closer look at some online possibilities (not to devote myself completely or surrender to  my paintings).
After some research I've realized "ugly truth". No matter what they are saying or covering on the news, art market is still down and at the moment  some art related sites have 2-5 times less visitor than year ago (picasso mio, yessy,…)!
1. At the moment I'm working on several web based projects, that have great profit potential (month after month). I'm planing to integrate what I've learned for past ~8 years online with my website. Primary idea of having personal website was to promote and sell my artworks. Knowledge I've learned I've used to develop several websites for my friends. The time is Now to make several more websites, this time for me.  At the other side they will be useful for its visitors (for ex. you could learn more about SEO, Viral marketing, Affiliates, WP, Photoshop,…)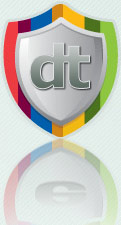 2. This year I have plans to enter eBay art market!
I'm planning to offer watercolors on paper and oils on canvas. Why eBay? Last year I've sold more than 80 paintings at the local online auction website. These sales gave me huge experience in sale, dealing with customers, packaging, shipment,…
For my eBay beginning I will offer excellent and affordable artworks, competitive prices, gifts for loyal customers,…
No one became  the president of the state in its own village,… so it's time to get out into the world and to spread the word and the artworks.