Lion Portrait – Commissioned painting
Original Oil Painting on Canvas
by artist Darko Topalski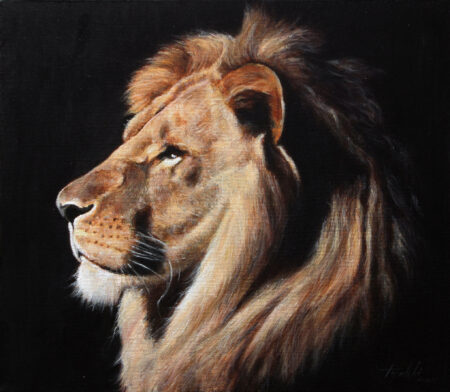 Name: Lion portrait
Medium: Oil on Canvas
Size: ±14x16in (35X40cm)
Year: 2020
Signed: Yes
Available:NO!
(Acquired by art collector from Serbia)
Commissioned painting from a photo!
I've painted this original oil painting from an actual photo of a Lion.
If you wish, I could paint your favorite pet or animal. Please contact me for further details. Usual time to finish the painting is 7-14 days.

All materials are archival!

I provide a signed certificate of authenticity.
Don't miss the opportunity to own this exceptional original artwork!