Dragoljub "Draža" Mihailovic – version 2
Oil Painting on Canvas
by artist Darko Topalski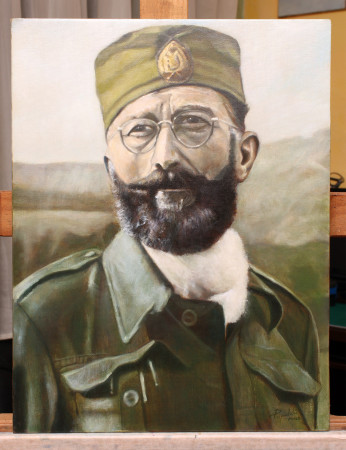 Name: Dragoljub "Draža" Mihailovic
Medium: Oil
Support: HDF Canvas Board
Size: 30X40cm
(inch): 12″X16″
Year: 2011
Signed: Yes
Available: NO!
Creation process of this portrait painting you have here…
Dragoljub "Draža" Mihailovic
(April 27, 1893 – July 17, 1946)
Was a Yugoslav Serbian general. He led the Chetnik movement which, though founded as a resistance force itself.
The Chetnik organization, officially named the "Yugoslav Army in the Fatherland" (JVUO), was founded as a royalist/nationalist Serbian resistance movement during WWII.