PROMO PRICES for Original paintings by D.Topalski at eBay Auctions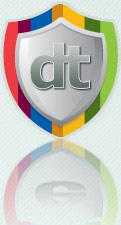 Hello everyone! Welcome to my eBay store where you'll find great studio bargains and seasonal surprises.
Painting is what I like the most and it's a part of my everyday life. I saw a wonderful potential of the internet and in 2003 I started my first personal website. The idea was to start selling my artworks worldwide. If I had had the idea to start something like Facebook, today I would have had multi-billion business, but that's not me, not my story, not my cup of tea (or coffee)… I'm fine artist, painter. Official version "Facebook is a social networking launched in February 2004,…"  Who is record of my art website topalski.com which is old as Facebook
I started selling my paintings at a local auction website 6 years ago and sold and shipped more than 700 original artworks, with 100% positive feedback.
For years I've had the idea to start selling my art on eBay as a new venue for reaching international art collectors directly with a fair prices and opportunity to have natural growth of my prices.
I hope it would be a rewarding and growing experience, through which I would make many new friends and reach loyal clients and collectors. Although eBay will never replace the traditional gallery and seeing work in person, this is my place for offering competitive promotional prices for exceptional art works and for gaining international trust.
As I'm painting each and every day, you can expect frequent updates of available paintings at my eBay store and personal web site as well. Stay tuned for much more…
Apr. 30 2015 first sold and shipped painting via eBay … ChaChing … My first sold eBay paintings is STORMY SEA to a buyer from California THX 🙂
I have sold several more paintings via eBay to buyers from Ireland, UK, Japan and USA (New York)