The Choice – Oil Painting
Oil Painting on Canvas
by fine artist Darko Topalski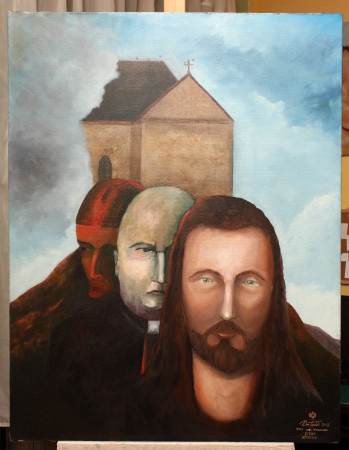 Name: The Choice
Medium: Oil
Support: Canvas
Size: 70X90cm
(inch): 27.6″X35.4″
Condition: excellent
Year: 2003
Signed: Yes
Available: Yes
Before and after the "free fall", there was
and will be the Choice!
Choice was the cause and Choice is the effect!
Different are the ways of God and choices of man, but be prepared to accept the consequences!
This painting has unique ability…
No matter what is Your position regarding the painting, the prime figure always looks directly at You!!!