Winter Solitude
25 November 2010
No Comment
Oil Painting on Canvas
by fine artist Darko Topalski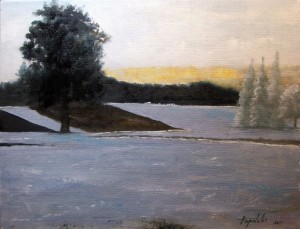 Name: Winter Solitude
Medium: Oil
Support: MDF Canvas Panel
Size: 30X40cm
(inch): 12″X16″
Year: 2010
Signed: Yes
Available: NO!
Original Fine Art Paintings for Sale 100% Hand Painted Artwork
Each and Every painting presented here is 100% Hand Painted Artwork signed by Award winning fine artist, painter - Darko Topalski, on professionally prepared art surface with high quality colors and art materials!
If you are really interested in buying, please contact me. Send the name of the painting you wish... or the easiest way is to write a comment "SOLD" under desired painting.
I will provide you with price details, available payment options, some extra photos, shipment details, and everything you want to know about specific work.
art-is-t - Topalski fine arts
Rediscovering fine art - Old master secrets and finest art techniques...