Winter Solitude
25 November 2010
No Comment
Oil Painting on Canvas
by fine artist Darko Topalski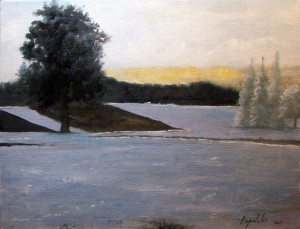 Name: Winter Solitude
Medium: Oil
Support: MDF Canvas Panel
Size: 30X40cm
(inch): 12″X16″
Year: 2010
Signed: Yes
Available: NO!
Related Paintings:
100% Hand Painted Artwork - Original Fine Art Paintings for Sale
Each and Every painting presented here is 100% Hand Painted Artwork signed by Award winning fine artist, painter - Darko Topalski, on professionally prepared art surface with high quality colors and art materials! For past three years I've sold more than 300 original paintings... and the story goes on...

Please visit my Online Contemporary Art Gallery ConteArt.com ...You will find a wide selection of affordable original artworks available for sale including oil paintings, watercolor paintings, drawings,…
art-is-T - Topalski fine arts
Rediscovering fine art - Old master secrets and finest art techniques...